Panasonic ceiling mounted air conditioning S-2430PU3H inverter (3.5 Hp) has a compact design, elegant colors, sophistication suitable for all different interior spaces from the living room, office, high-end showroom,....
24-hour nanoe™ X Air Protection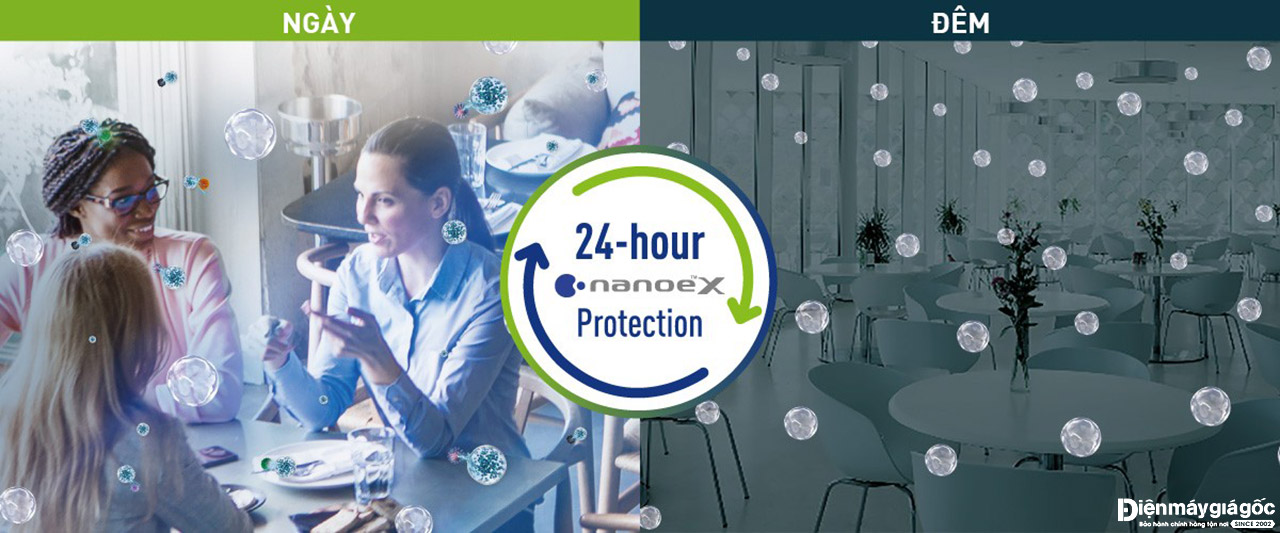 A third-party certification organization SIRIM Berhad (SIRIM), conducted the performance experiment using a 4-Way Cassette equipped with a nanoe™ X device to inhibit hexadecane, a chemical contained in PM2.5.
Get 24 hours of quality air for you and your loved ones by turning nanoe™ X on using Panasonic Comfort Cloud anywhere, anytime. nanoe™ X functions in the cooling mode and is maintenance-free, helping you enjoy cleaner air while keeping your costs down.
Powerful Airflow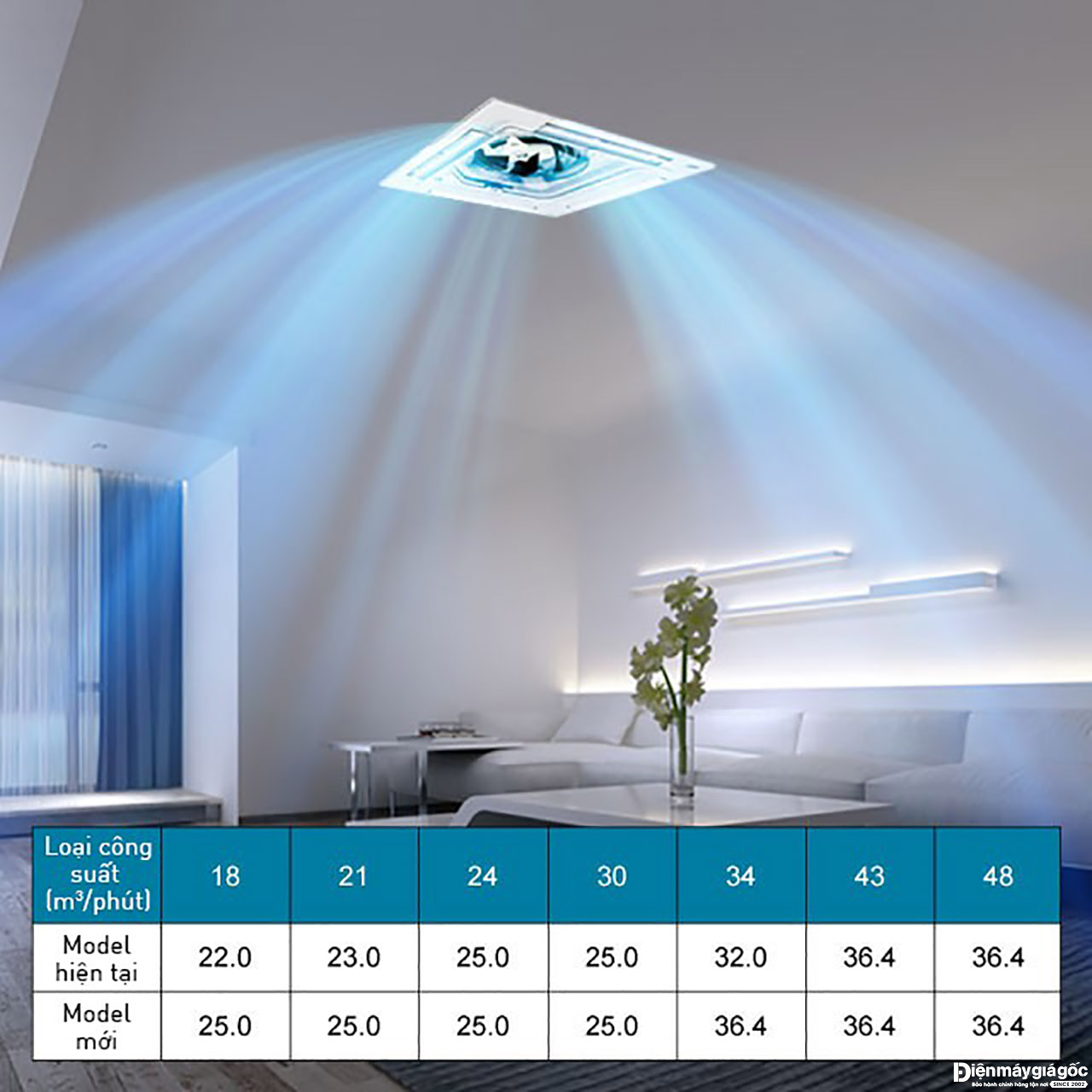 The Turbo Fan with Twisted 3D Blades provides a large and powerful airflow to cool every corner of the room.
Wide Flap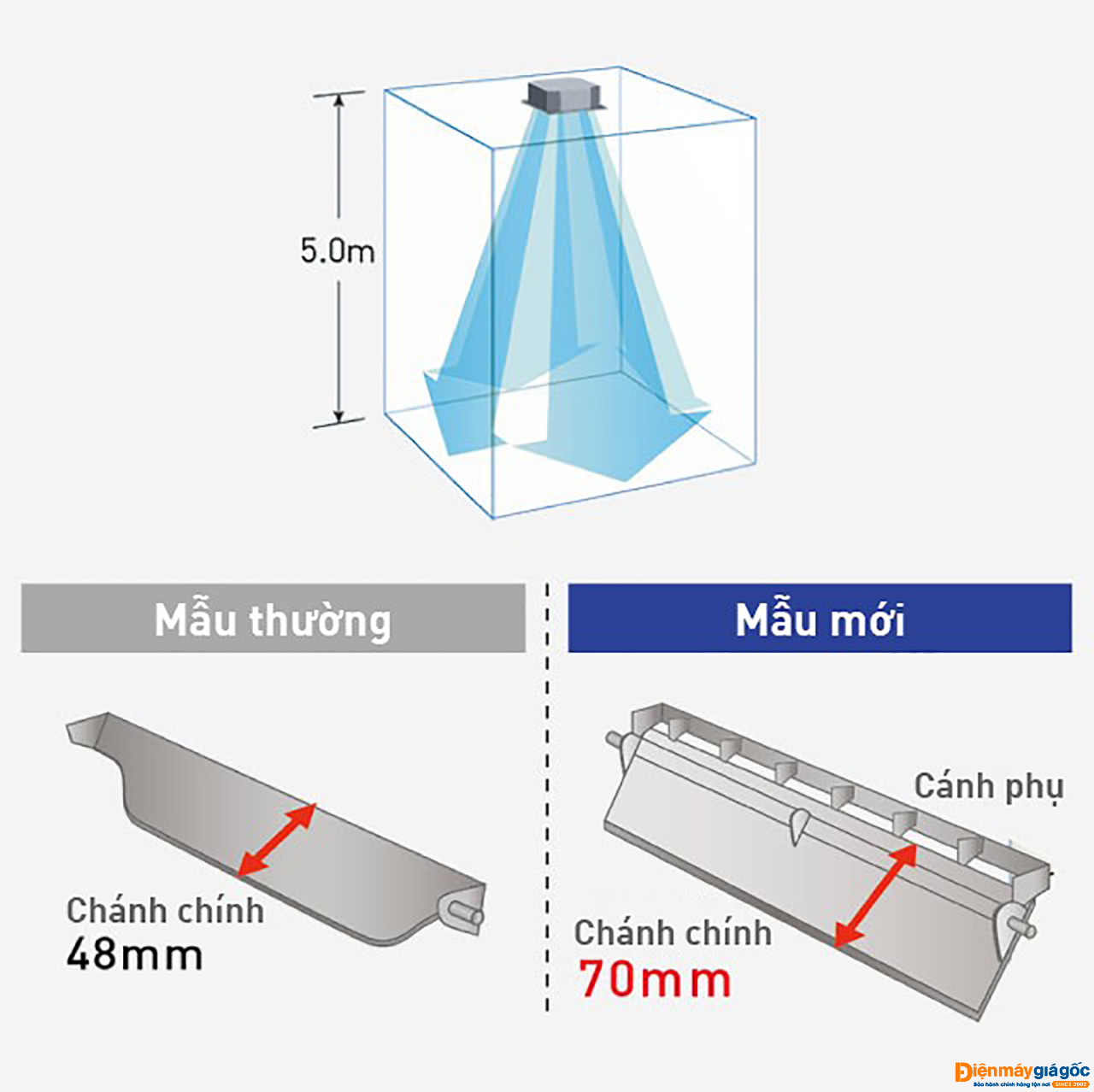 A wider main flap and sub flap reduce turbulence and increase airflow. Also, a wider angle jetting port allows airflow to reach as far as five meters.
Internal Cleaning Function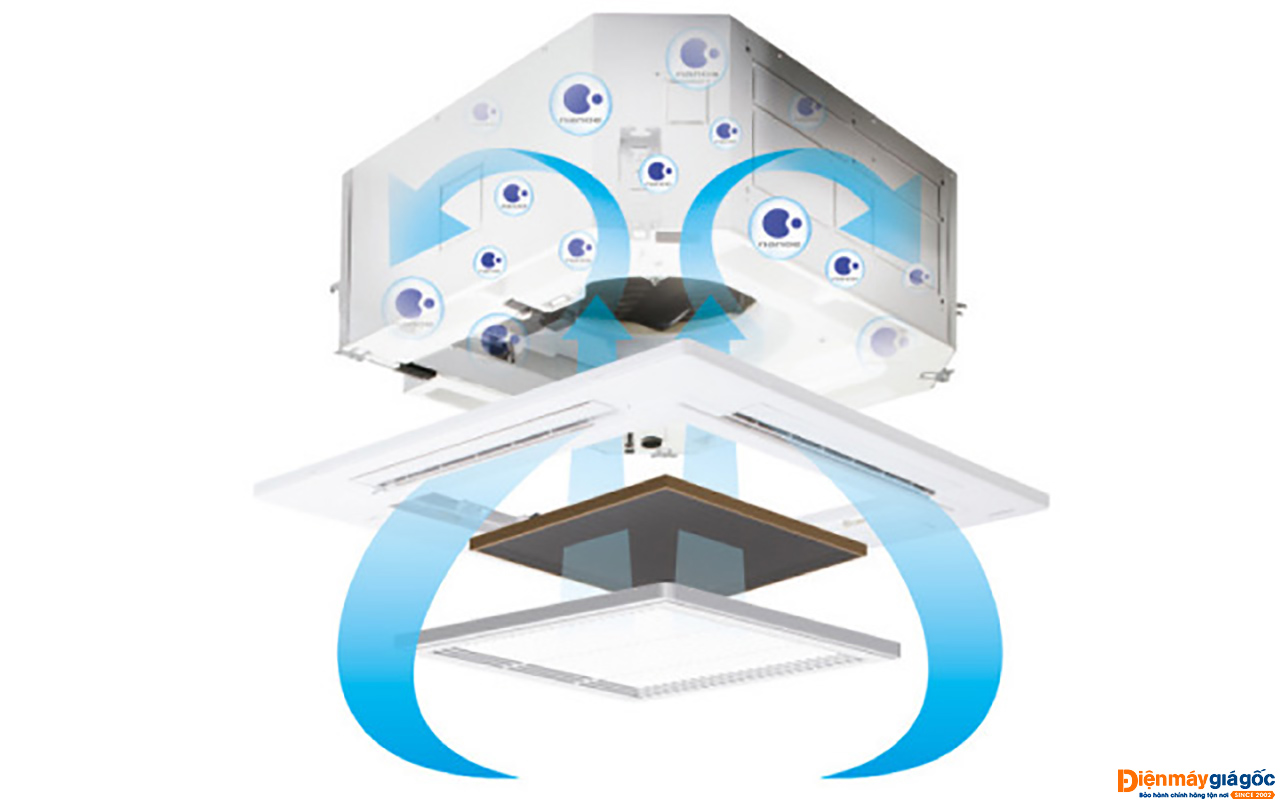 After cooling/drying operation, the inside of the indoor unit is automatically dried. nanoe™ X is activated to suppress mould growth and to reduce odour.
Economy Mode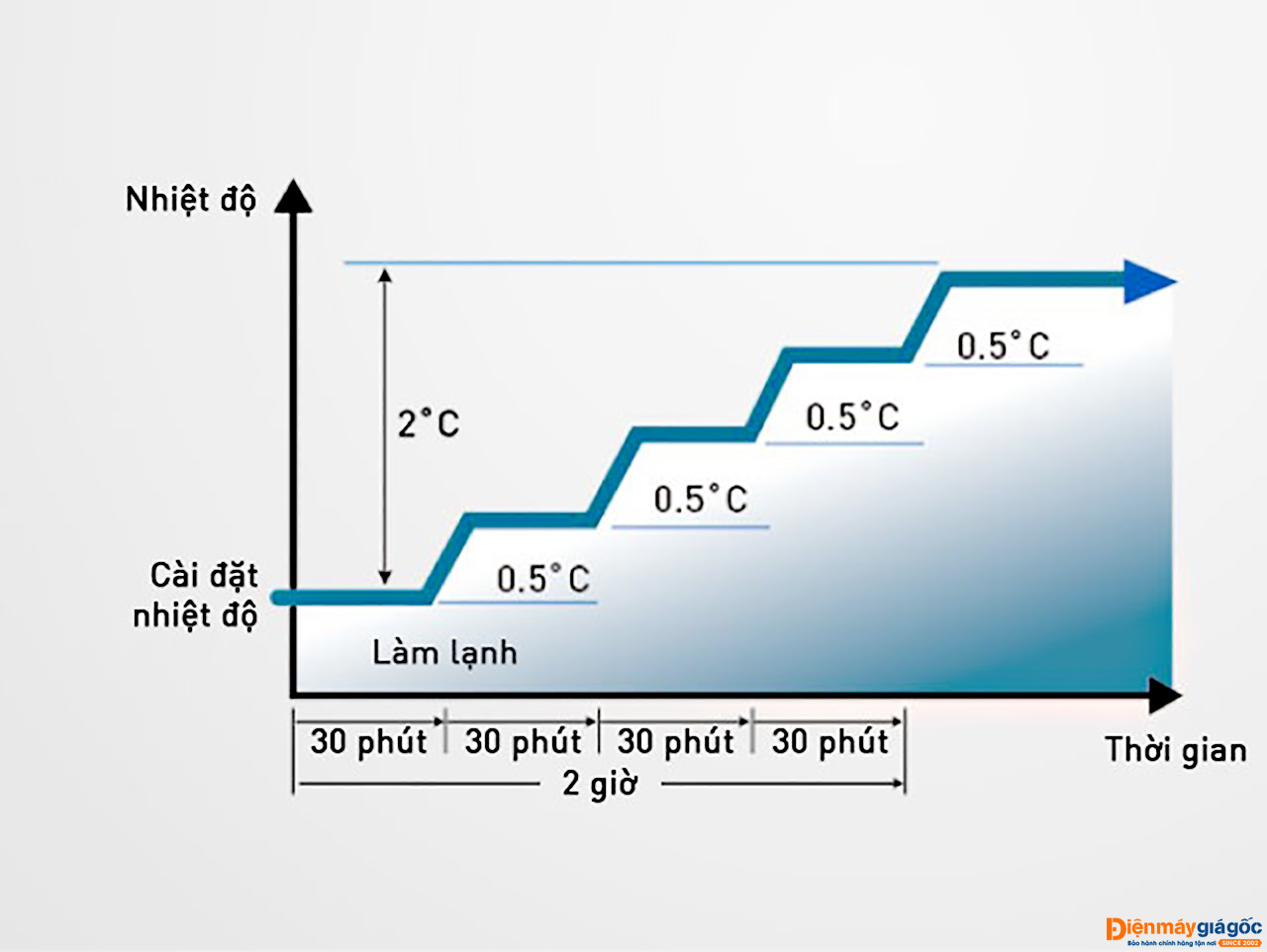 Saves up to 20%* energy. The air conditioner determines the stable condition and moderately shifts the set temperature in 0.5-degree steps to regulate the energy-saving operation (maximum 2 degrees).
*When operating in cooling mode at 25°C or lower.
Ventilation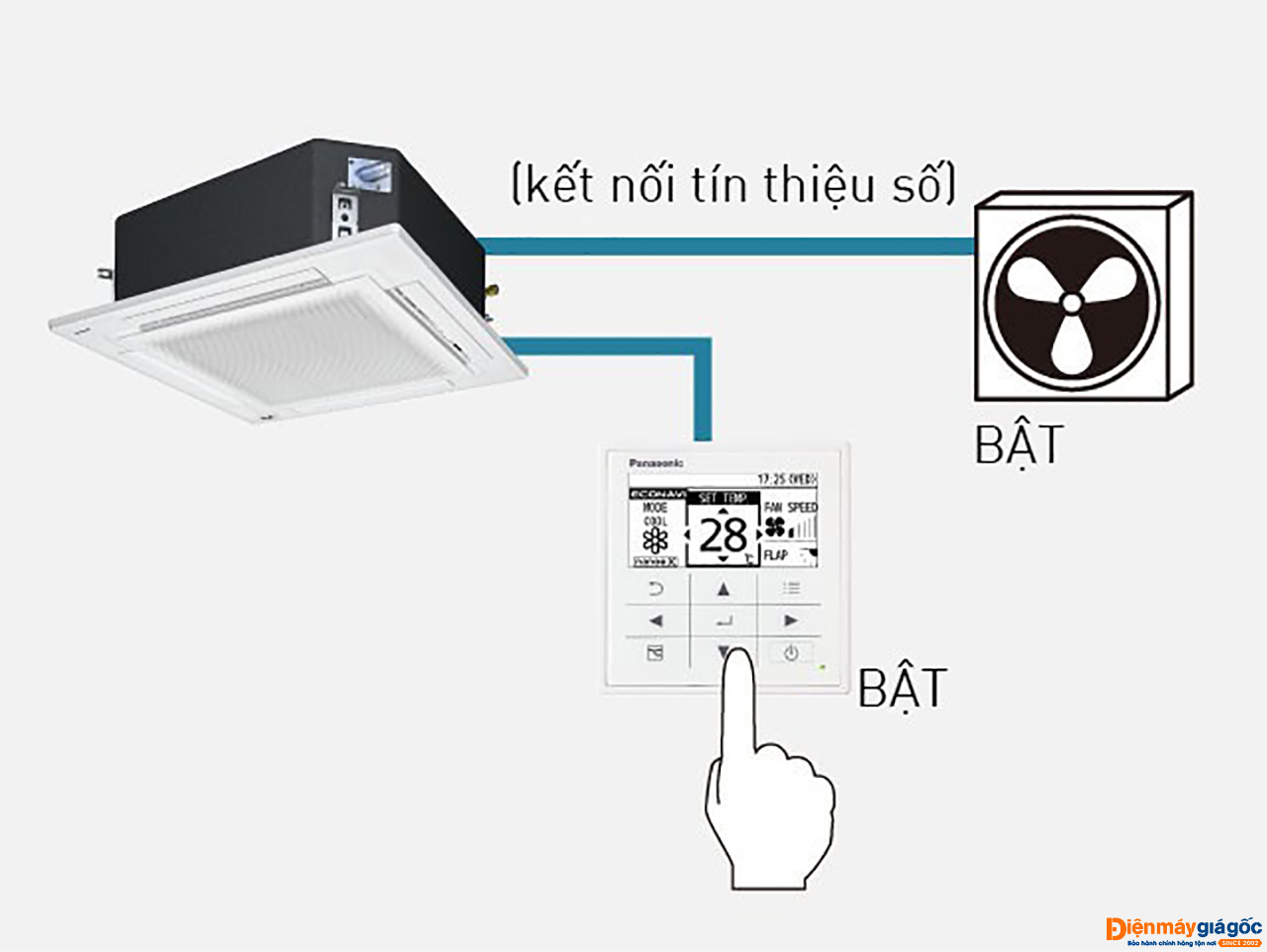 When an external device such as a ventilator is connected to the indoor unit, the ventilator's on/off operations can be controlled by the wired remote controller. You can select from either linked ventilation or independent ventilation.
Note: Ventilators are not included in the product line-up. Printed circuit board (Interface Adapter for External Signals CZ-TA31P) is required.
*Printed Circuit Board CZ-TA31P
By connecting to the indoor unit, a separately sold ventilator can be controlled.
Remote operation control of the indoor unit is enabled (ON/OFF control).
The condition of the indoor unit (malfunctions operating status) can be output externally. Control in linkage to a total heat exchanger or similar devices is possible.
Smart Comfort with CONEX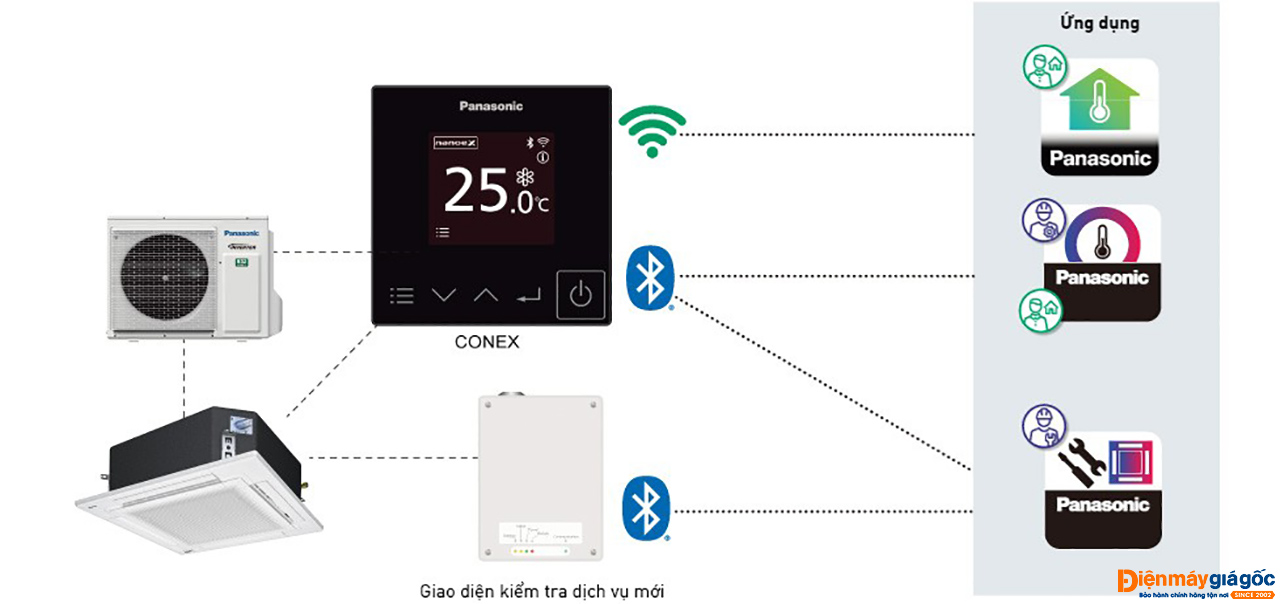 CONEX goes beyond simple remote control to combine sophistication with simplicity, offering IoT integration that connects directly to a variety of apps for next-generation solutions.
Convenient Centralised Control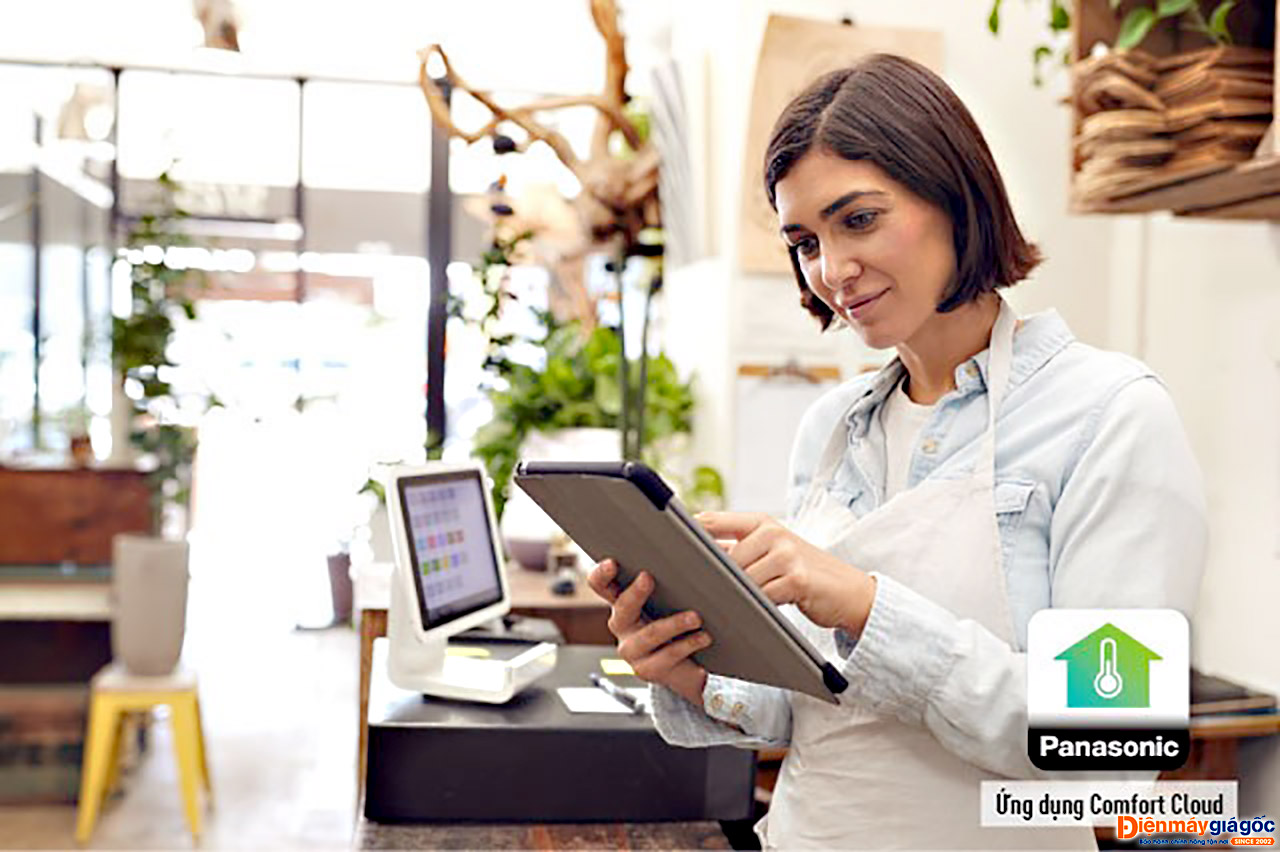 With the built-in network adaptor and Panasonic Comfort Cloud app, connected up to 20 air conditioning units at 1 location (up to 10 locations), remotely access all air conditioning features, track and monitor usage of air conditioning units using comprehensive energy statistics and identify issues with error notifications for effortless troubleshooting, all just from one mobile device.
(CZ-CAPWFC1 External WLAN Adaptor required per unit.)
Easy Installation Design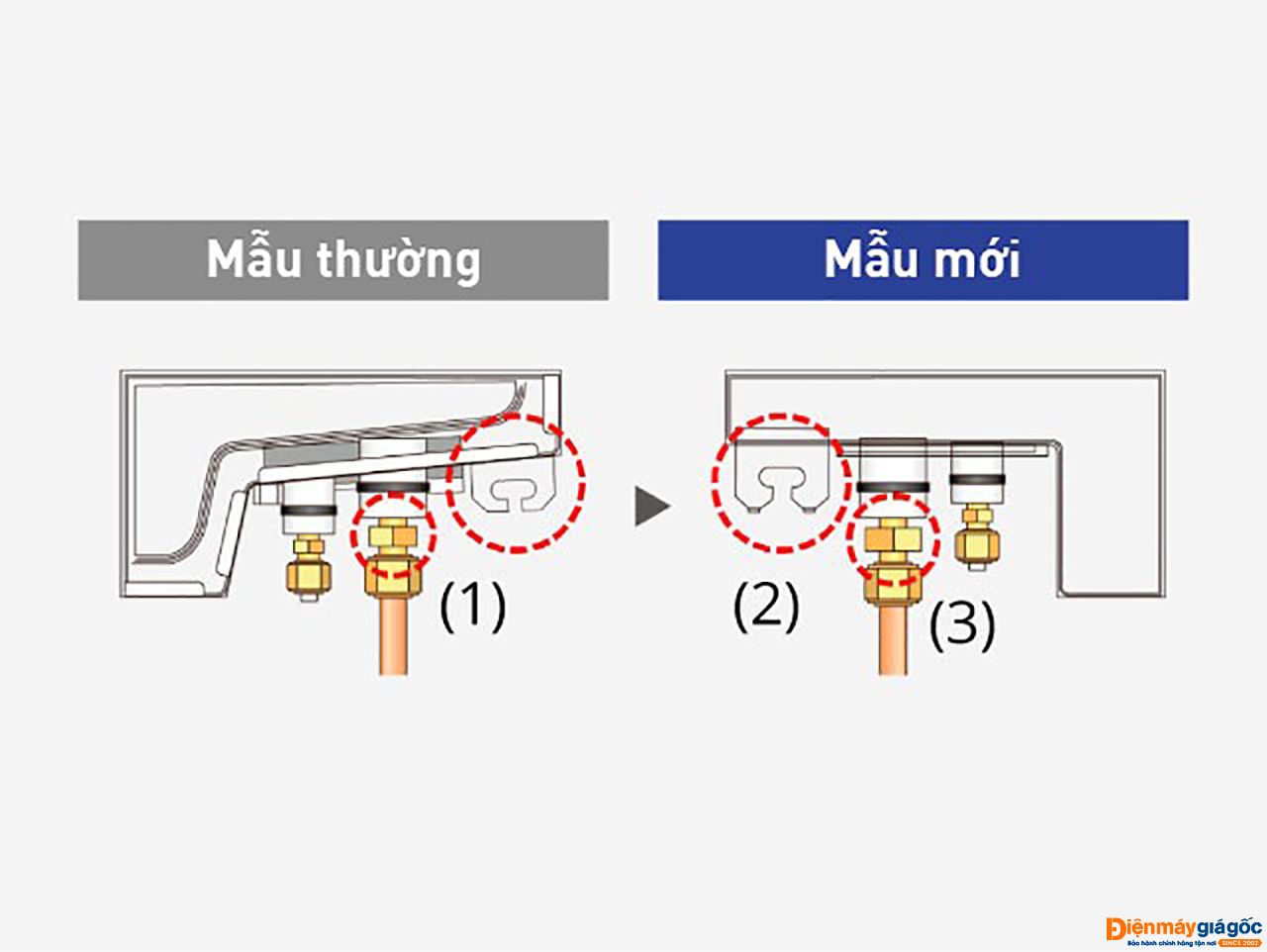 The unit has been redesigned for easier installation.
(1) Previously, the eye bolts were hard to attach because of the bracket's shape.
(2) By improving it to a V-shape, it is easier to install.
(3) The nut has became larger, so it easier to hold.
3 Wire Method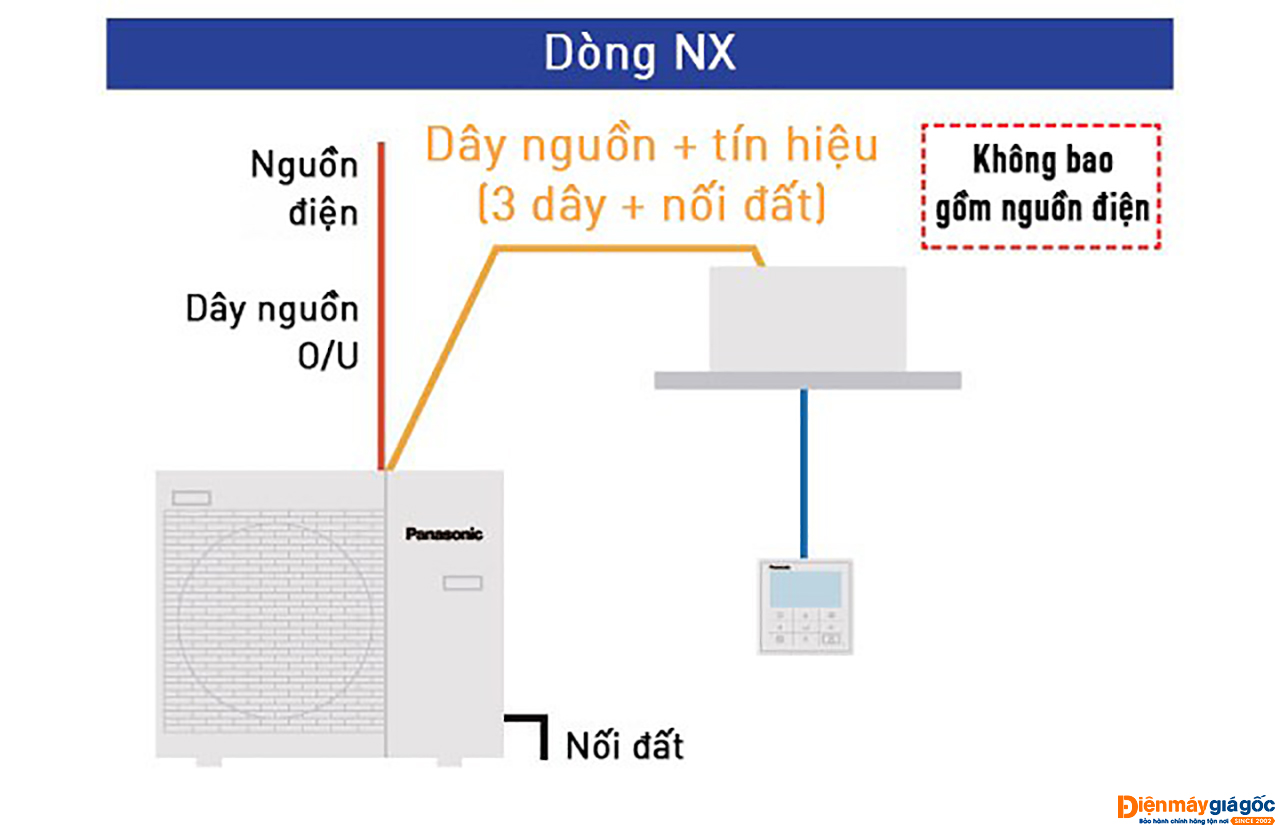 Panasonic ceiling mounted air conditioning S-2430PU3H inverter (3.5 Hp) has been developed with 3 wire method and communication.
Operation Temperature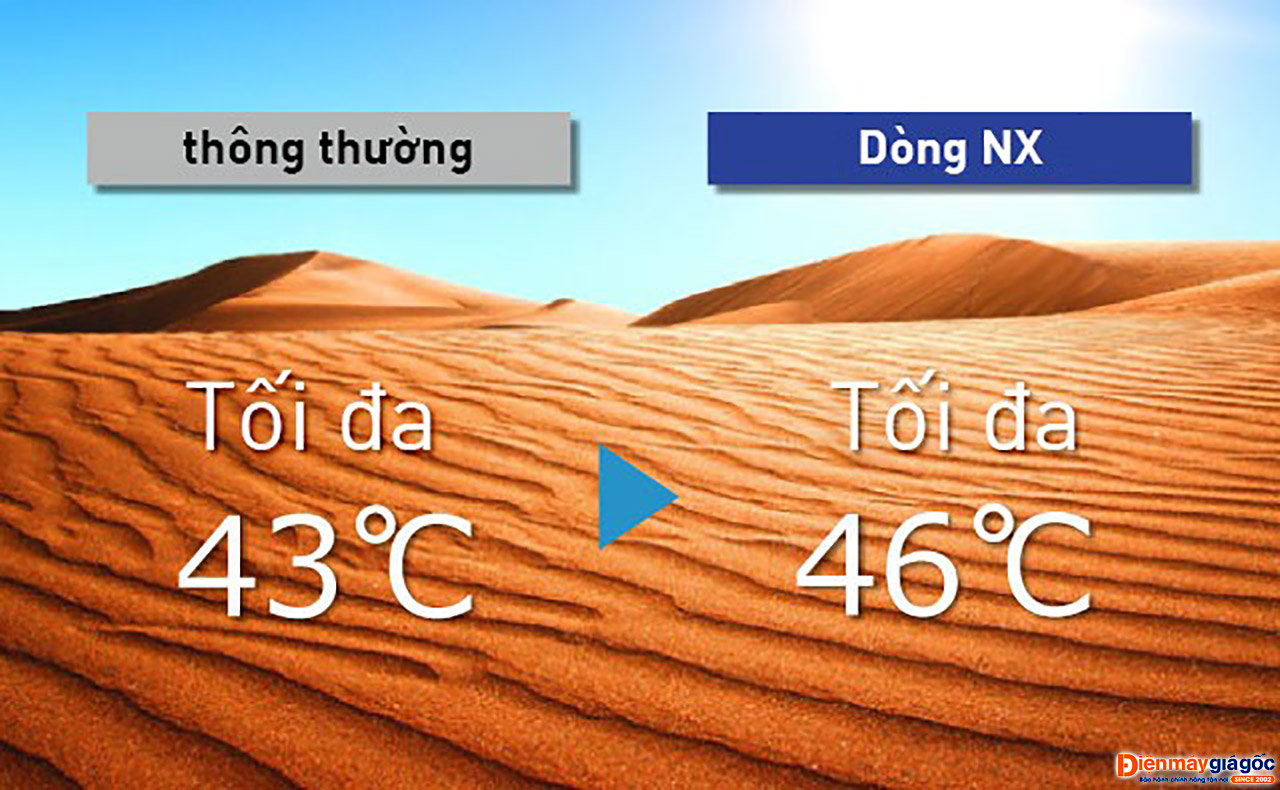 Operating range expanded up to outdoor air temperature of 46 °C.
Other outstanding advantages of Panasonic ceiling mounted air conditioning S-2430PU3H inverter (3.5 Hp)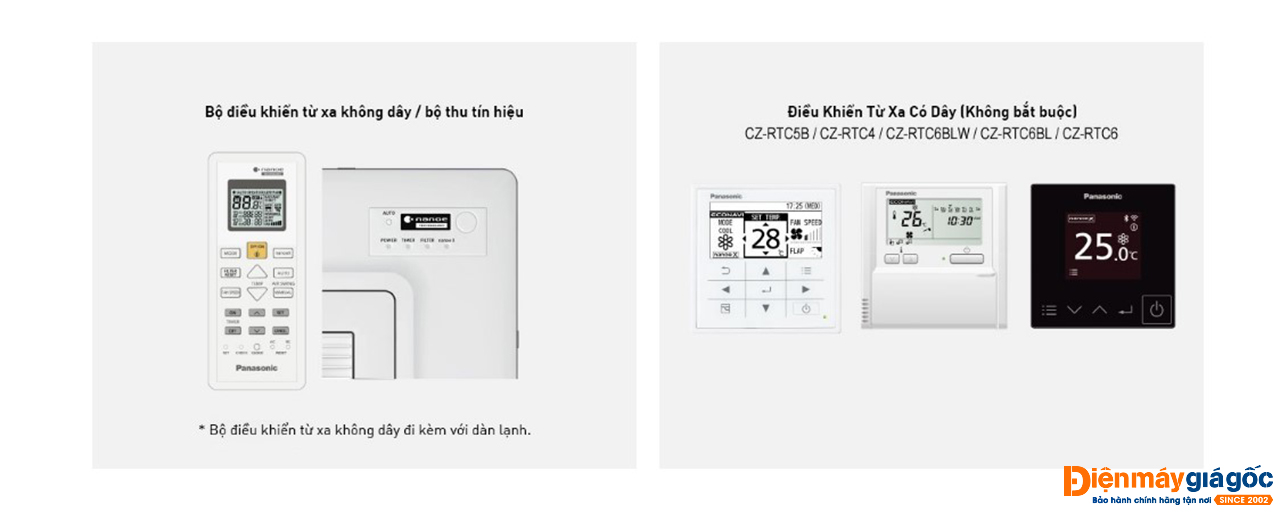 - Powerful drain pump gives 850mm lift.
- High Durability Outdoor Unit: Corrosion-resistance treated for high resistance to rust and salty air to assure long-lasting performance.
- New Wired RC & Monitor Adaptor & App Compatibility.
- Wireless/Wired Remote Controller are designed with user convenience in mind. Multiple settings are available so airflow and air quality can be regulated according to preferences. Users may choose a wireless or a wired remote controller equipped with high-performance timer.
- Weekly Timer can be set for each day of the week, or can be pre-set with: Max.6 settings/day, 42 settings/week, the temperature can also be programmed for optimal comfort.
- Central Control System can be connected to a central controller without any adaptor. A centralized control system can be created to manage temperature in small and mid-sized buildings.